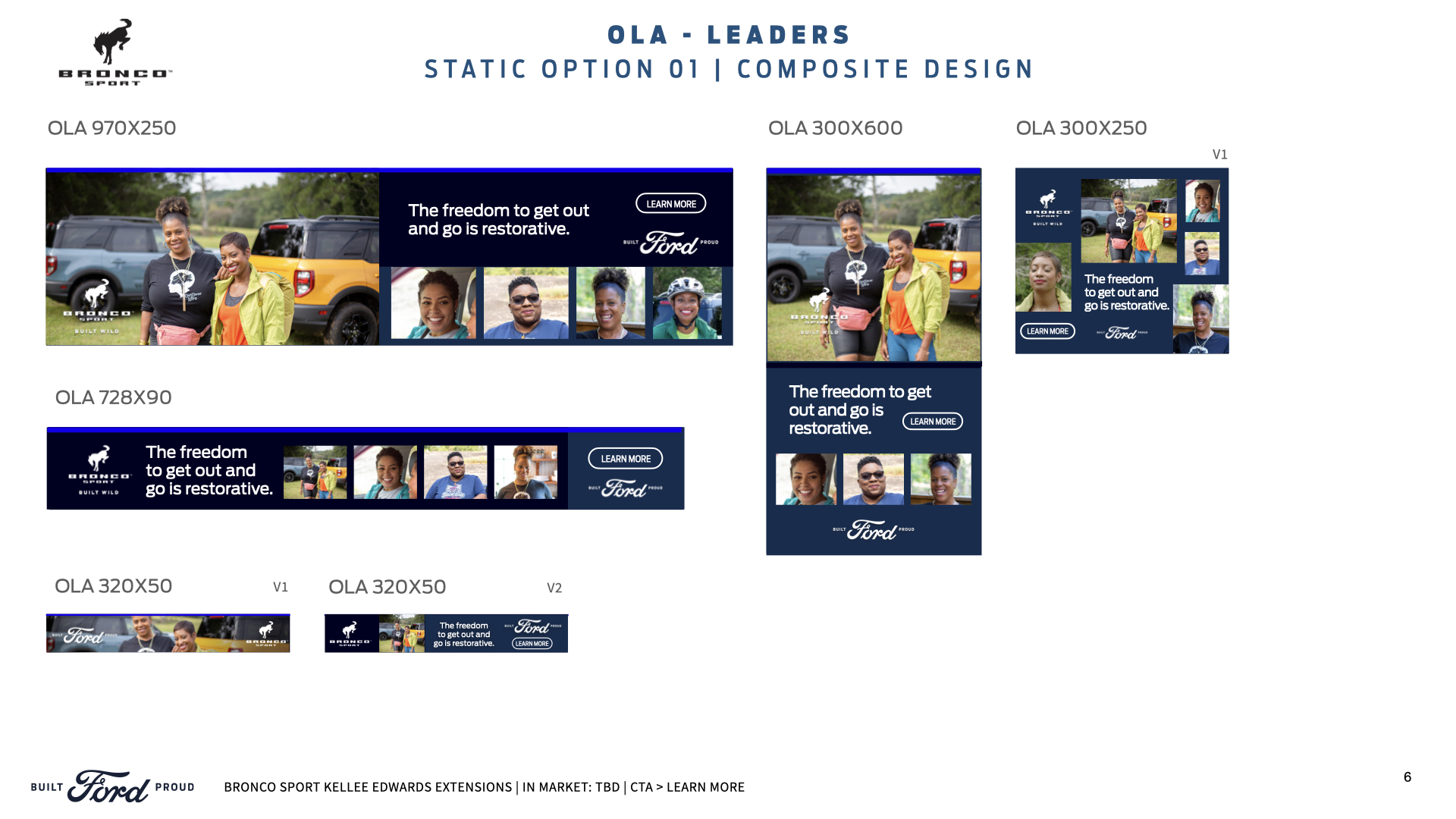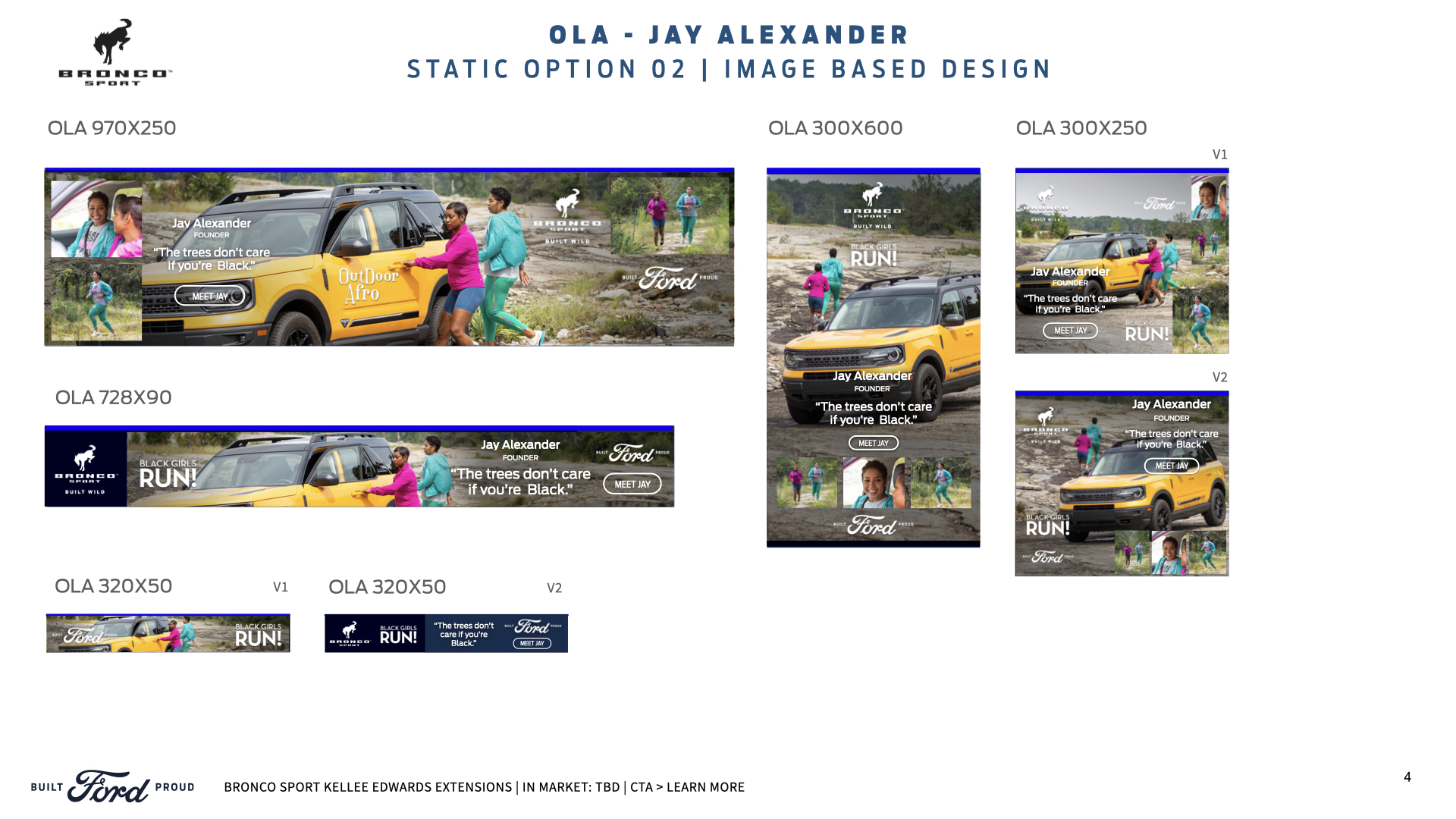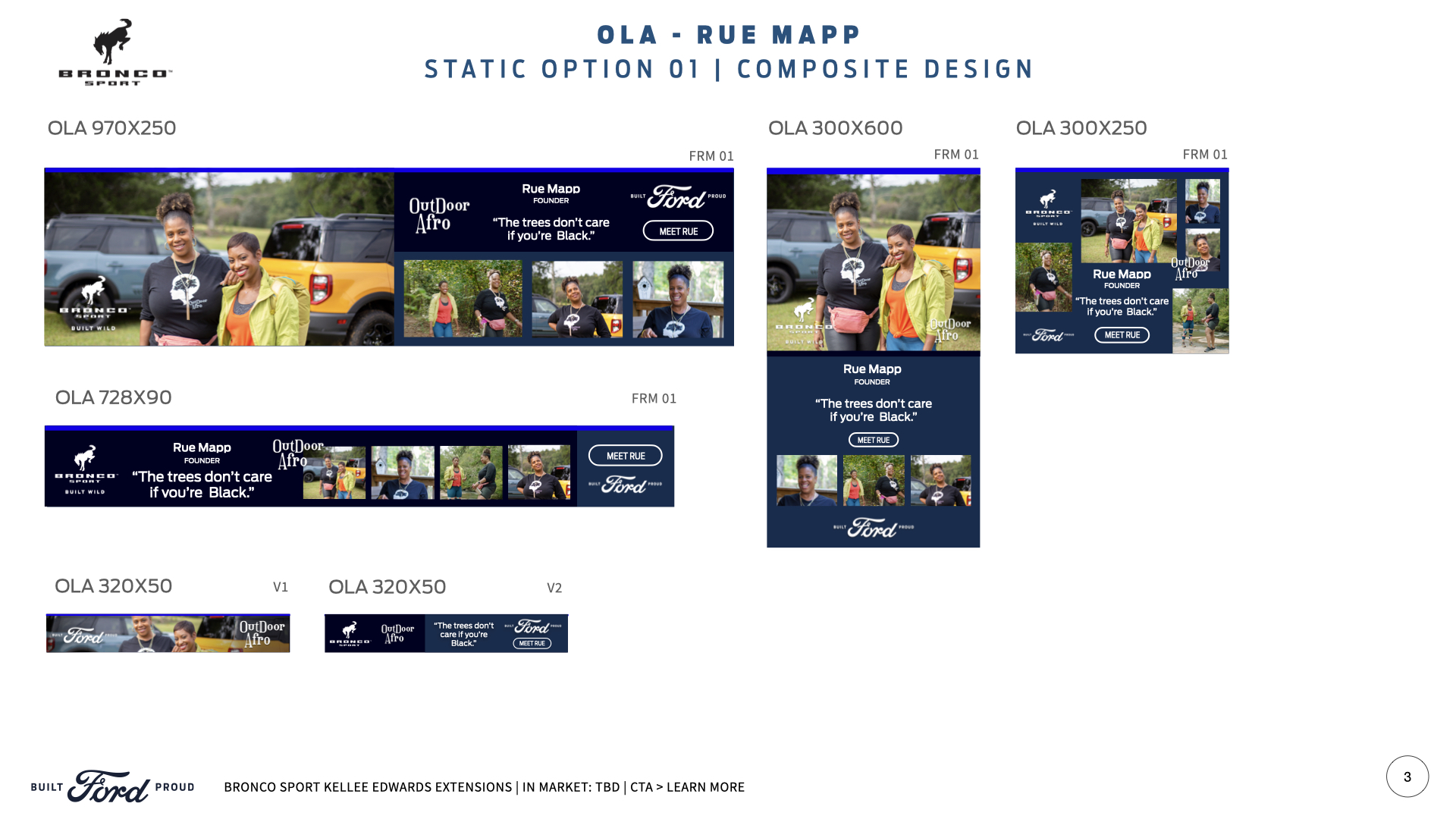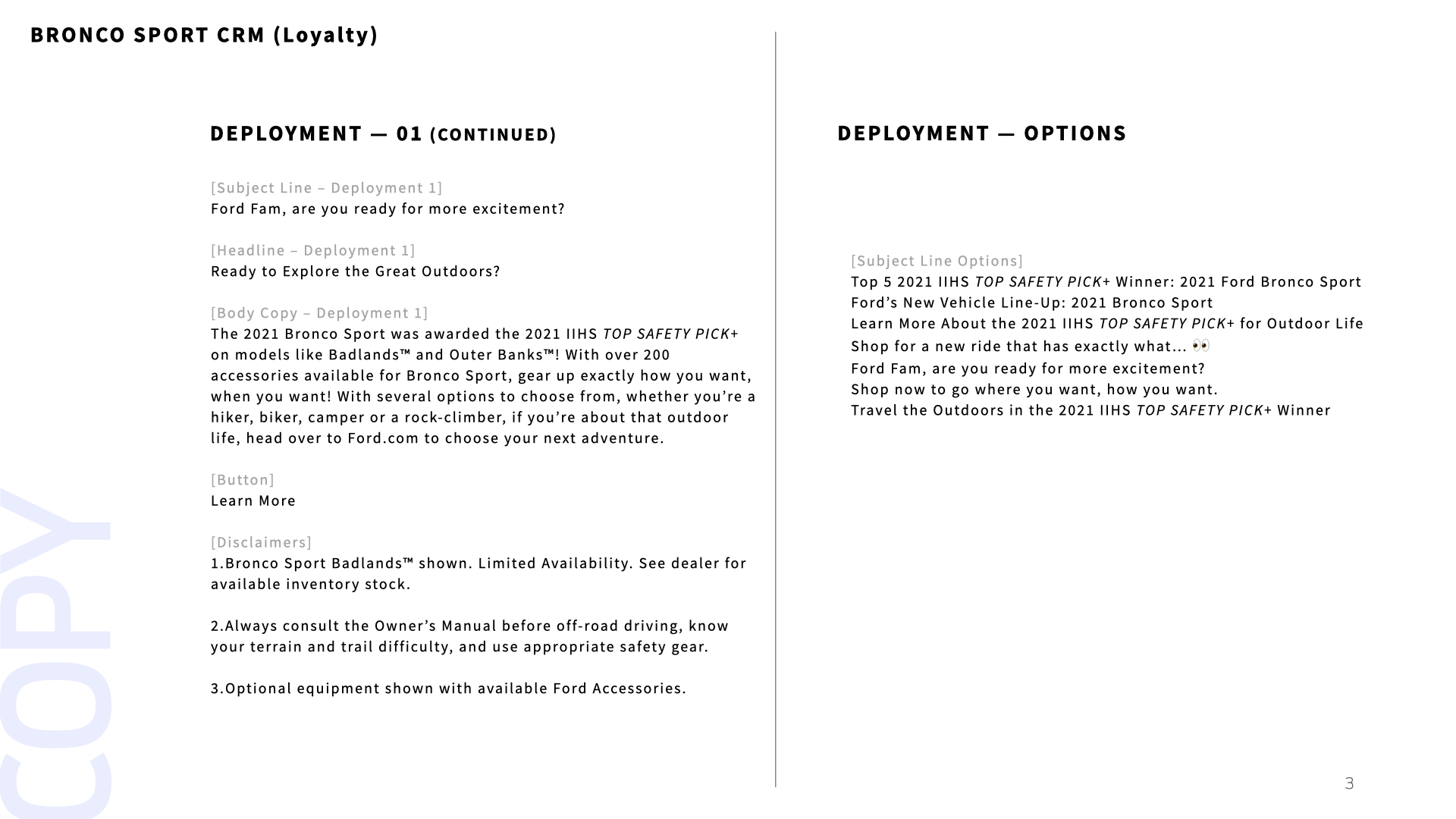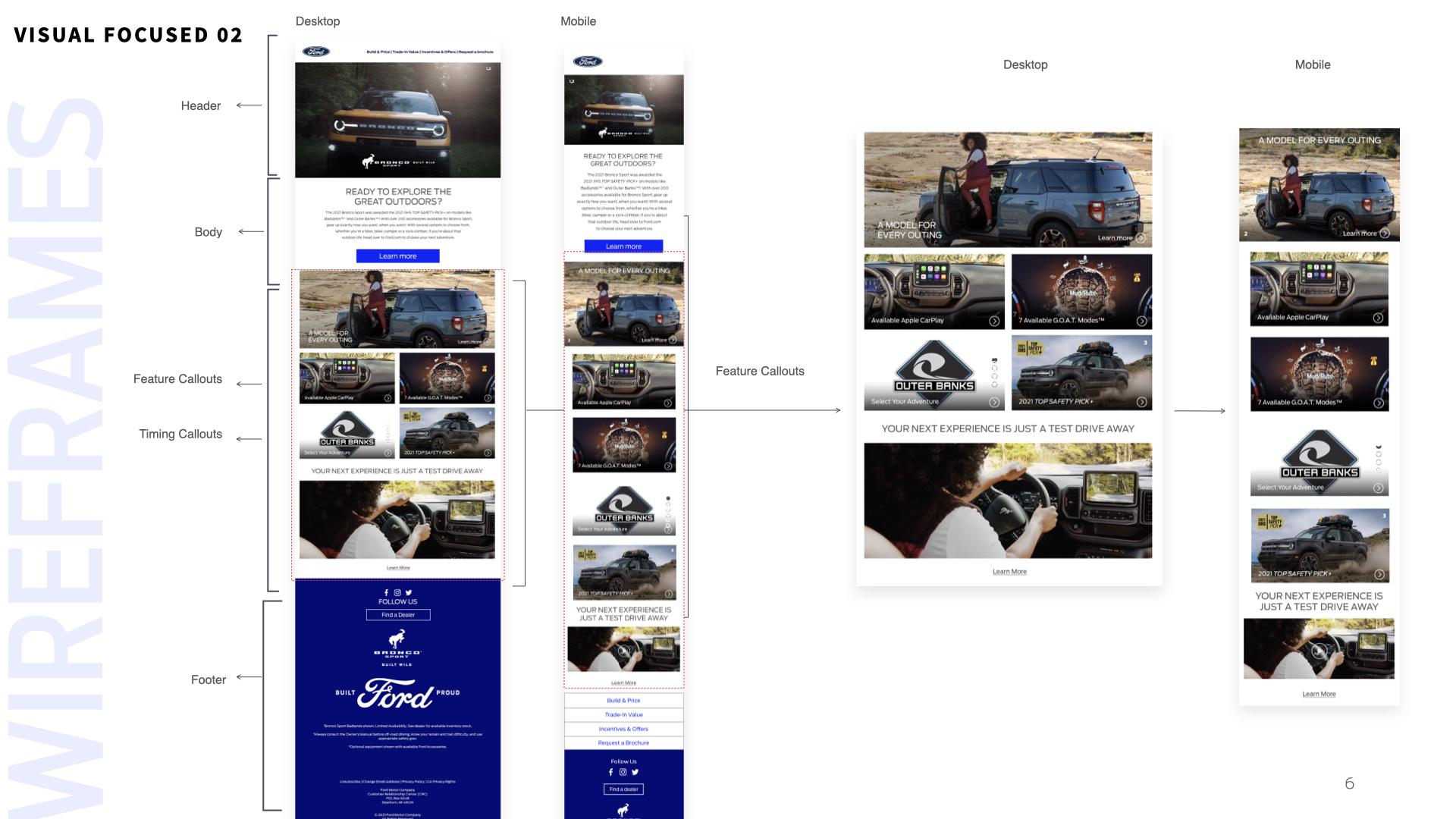 Ford Bronco Sport: We Do
︎ Agency: Uniworld Group (UWG)
︎ Roll: Art Director / Designer
︎ Type: Social Content, Photo Editing, CRM
︎ Medium: Digital
︎ Status: Completed
Ford's 'We Do' campaign challenges the cultural perception of outdoor involvement and enthusiam as it relates to Black women.
During the time of pandemic living, many Black women have doubled down on or discovered a love of the outdoors. Whether it's solo time to talk with nature or a weekend treat with the girls, Black women are relishing the joy and freedom of the outdoors and we showed that the Bronco Sport the vehicle to get them there.
The 'We Do' campaign appeared across all digital and social channels, with TV, radio and print activations. It featured members of Black American outdoor organizations including: Outdoor Afro, Black Girls Do Bike and Black Girls Run.
By Ford:
Staying true to the DNA of the first-generation Bronco – designed by a team that included
McKinley Thompson, Jr.
, the first African American automotive designer to work at Ford – the all-new Bronco Sport SUV pays it forward with modern, heritage-inspired style, available agile off-road architecture and G.O.A.T. Modes™ to go over any type of terrain.
Anachronis
︎ Type: Publication
︎ Medium: Digital
︎ Status: On-going
Anachronis
is a biannual encyclopedic–publication.
Each volume holds an account of memoirs, chronicles, and stories from the eyes of visiting authors. Included are portrayals of philosophy and life moments. The publication features designs, artwork and writing.
anachronis.international
The origin of the publication name comes from the word anachronism.
According to Cambridge Dictionary, the word anachronism is defined as
a
person
, thing, or
idea
that
exists
out of
its
time
in
history
,
especially
one that
happened
or
existed
later
than the
period
being
shown
,
discussed
, etc.:
someone or something
placed
in the
wrong
period
in
history
, or something that
belongs
to the past
rather
than the
present
: Oxford Languages mid 17th century: from Greek
anakhronismos
, from
ana-
'backwards' +
khronos
'time'.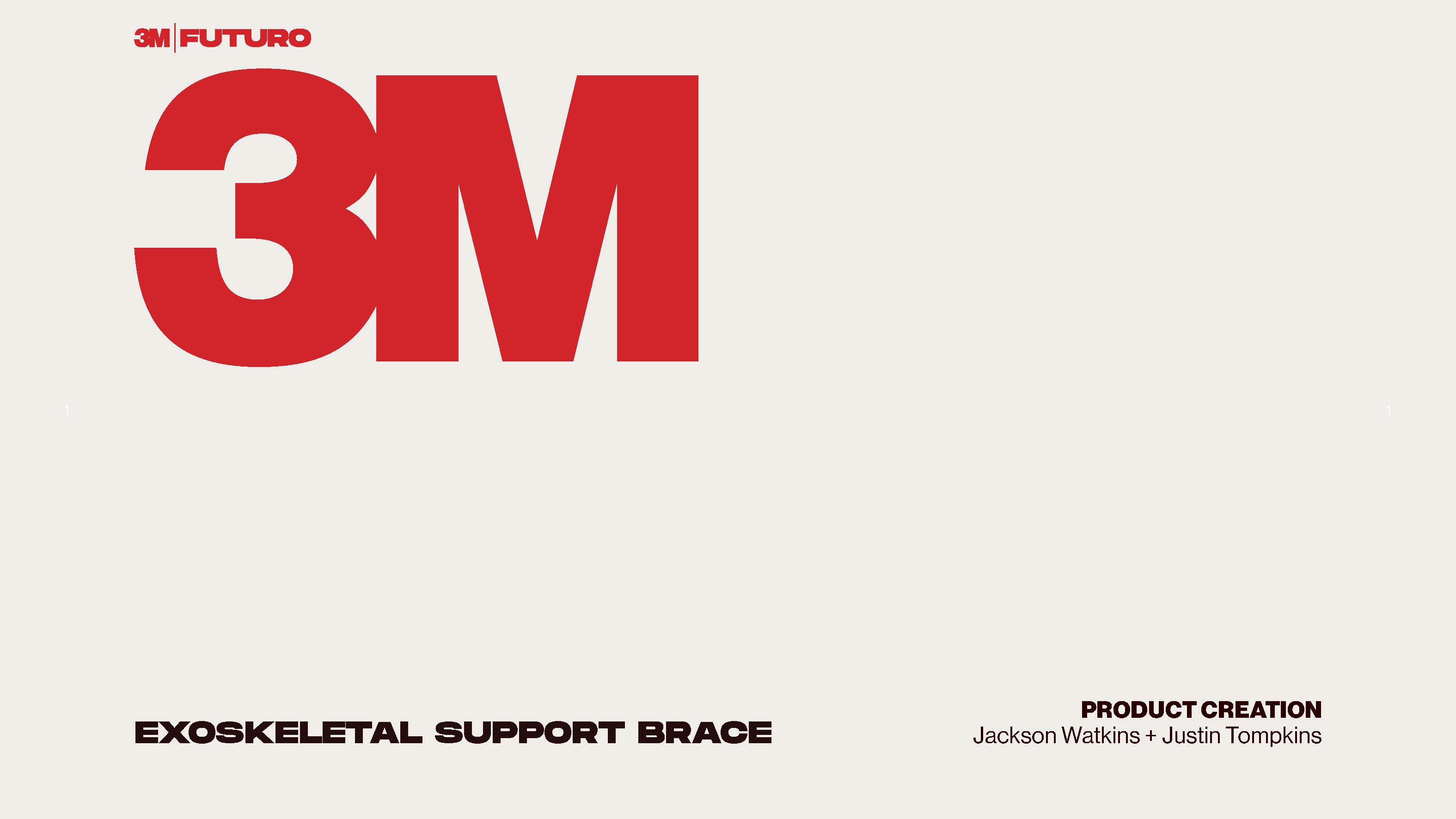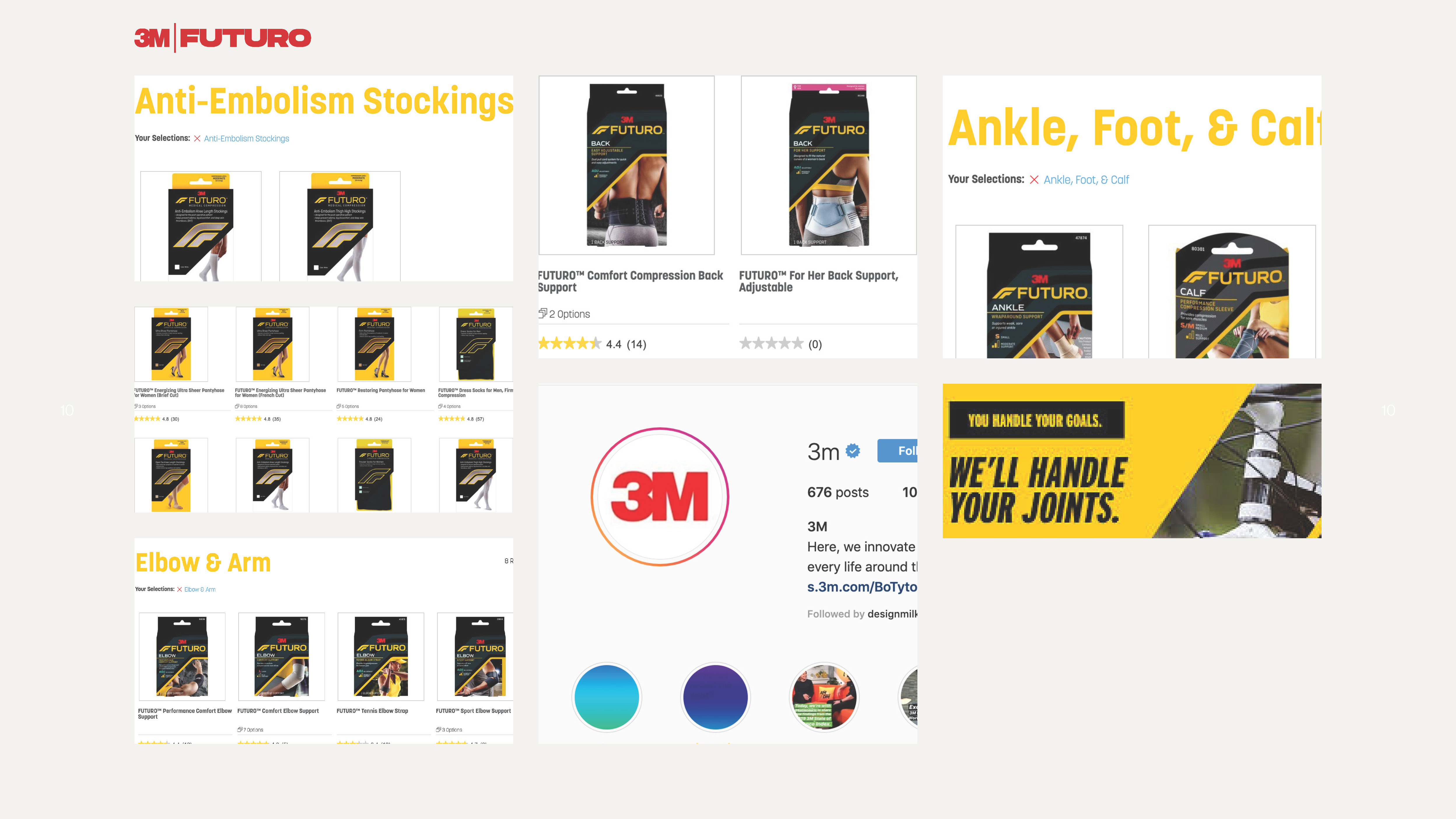 Exoskeletal Support
︎ Type: Product
︎ Medium: Digital Presentation
︎ Status: "Completed"
I worked with
Jackson Watkins
to design an exoskeletal support brace for the silent generation. Our primary goal was to create a product that eliminates the issues associated with the usage of braces by this generation.
Good design fixes problems that additionally help all people. By focusing on those that need the most improvements (our silent generation), using a knee brace like this becomes very easy and more efficient. This can be thought to alleviate stress both physcially and mentally. Plus, they look pretty rad.
Coffee & Cameras


︎ Type: Community
︎ Medium: Digital
︎ Status: Closed

Coffee & Cameras was born as a social solution to the photography community in Gainesville, FL. The idea was simple: get people to "attend meets and join our ever-growing community".

I didn't manage to host many meets – seven to be exact. Granted, this wasn't bad considering they only occurred once a month. Gathering people and keeping up attendance was a consistent challenge.

My decision to focus on my last semester at the University of Florida led to pause of the monthly meets. Sadly, I couldn't find anyone to continue the effort and I decided to indefinitely put a pause on the community.

Essentially, all I wanted to do was offer a social space for photographers, conessieurs and friends, to meet and socialize. Help teach others how to use cameras, utilize techniques, offer critiques, talk to photographers, etc.

Later plans were to start chapters in other cities and gather a following on social media channels to perhaps launch an official brand or organization.
Ride & Dine Event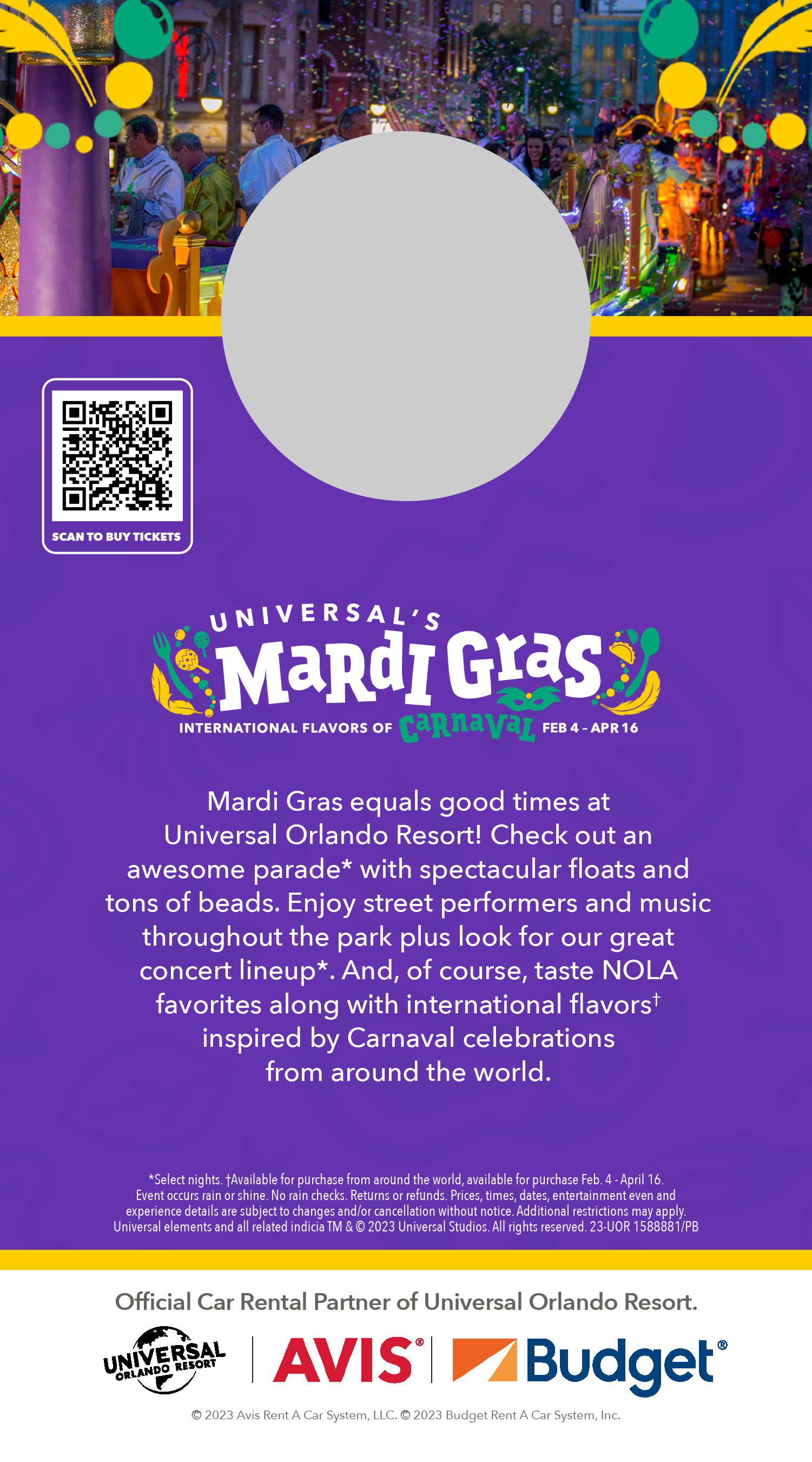 Rental Car Hangtags
Digital Out-of-Home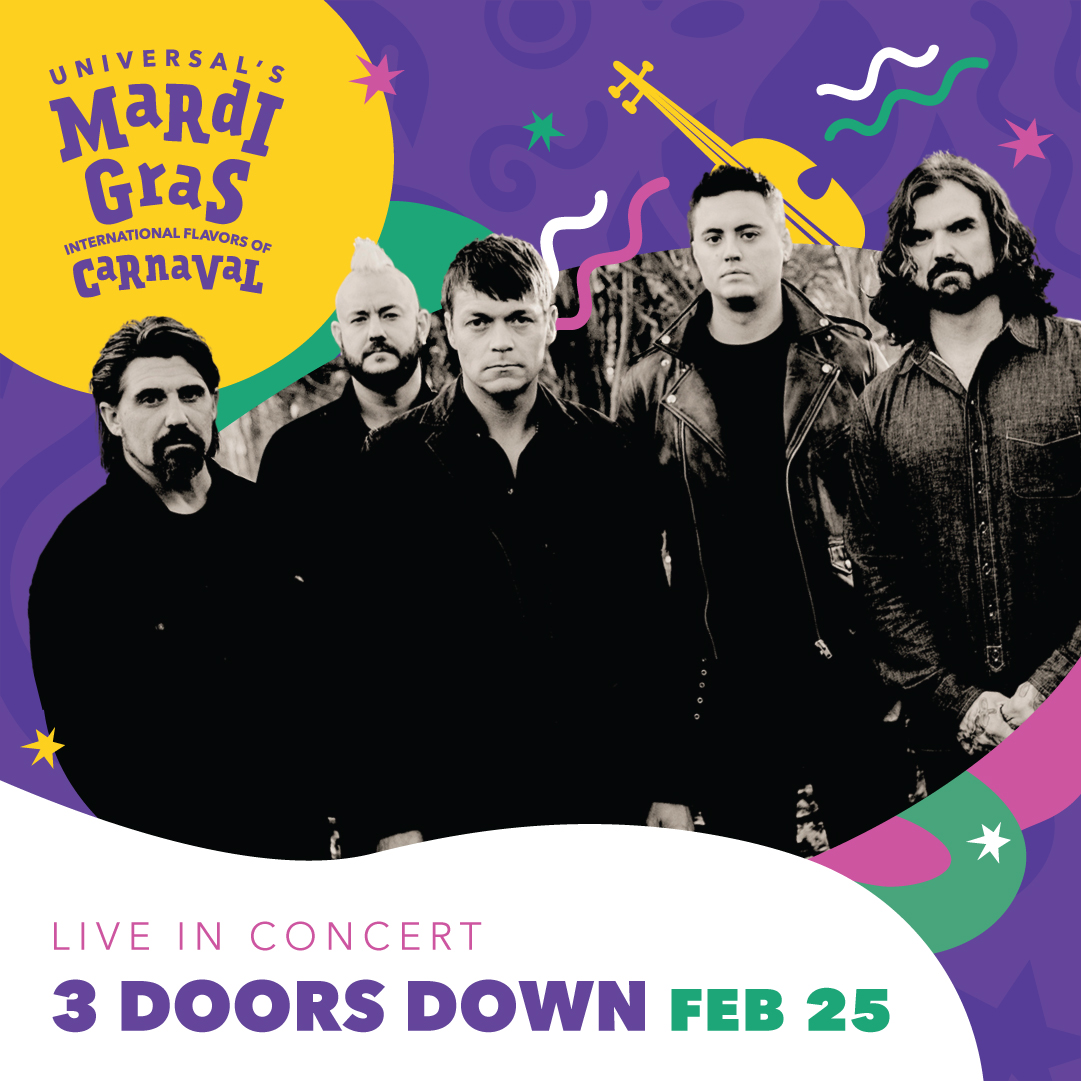 Digital Out-of-Home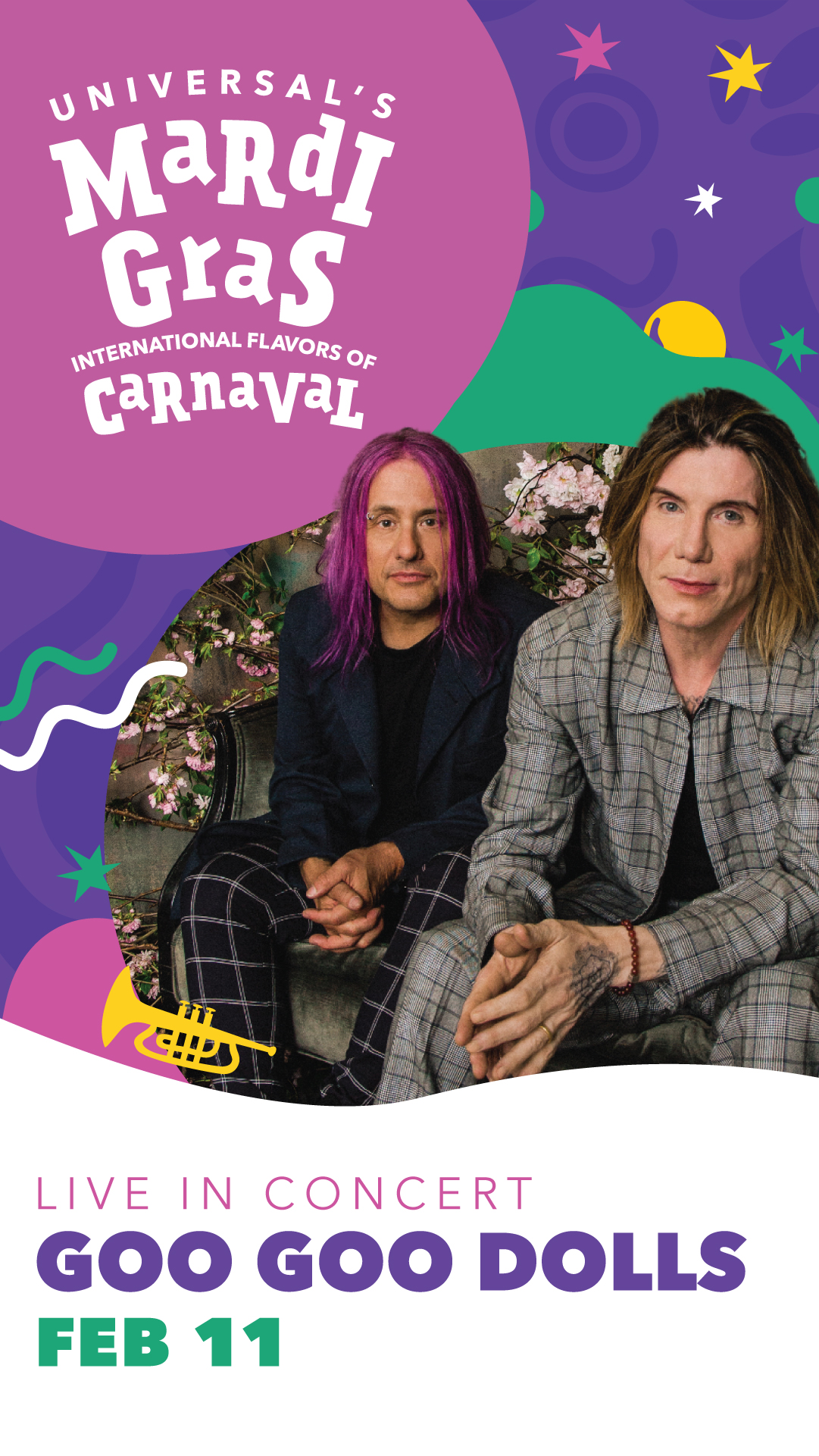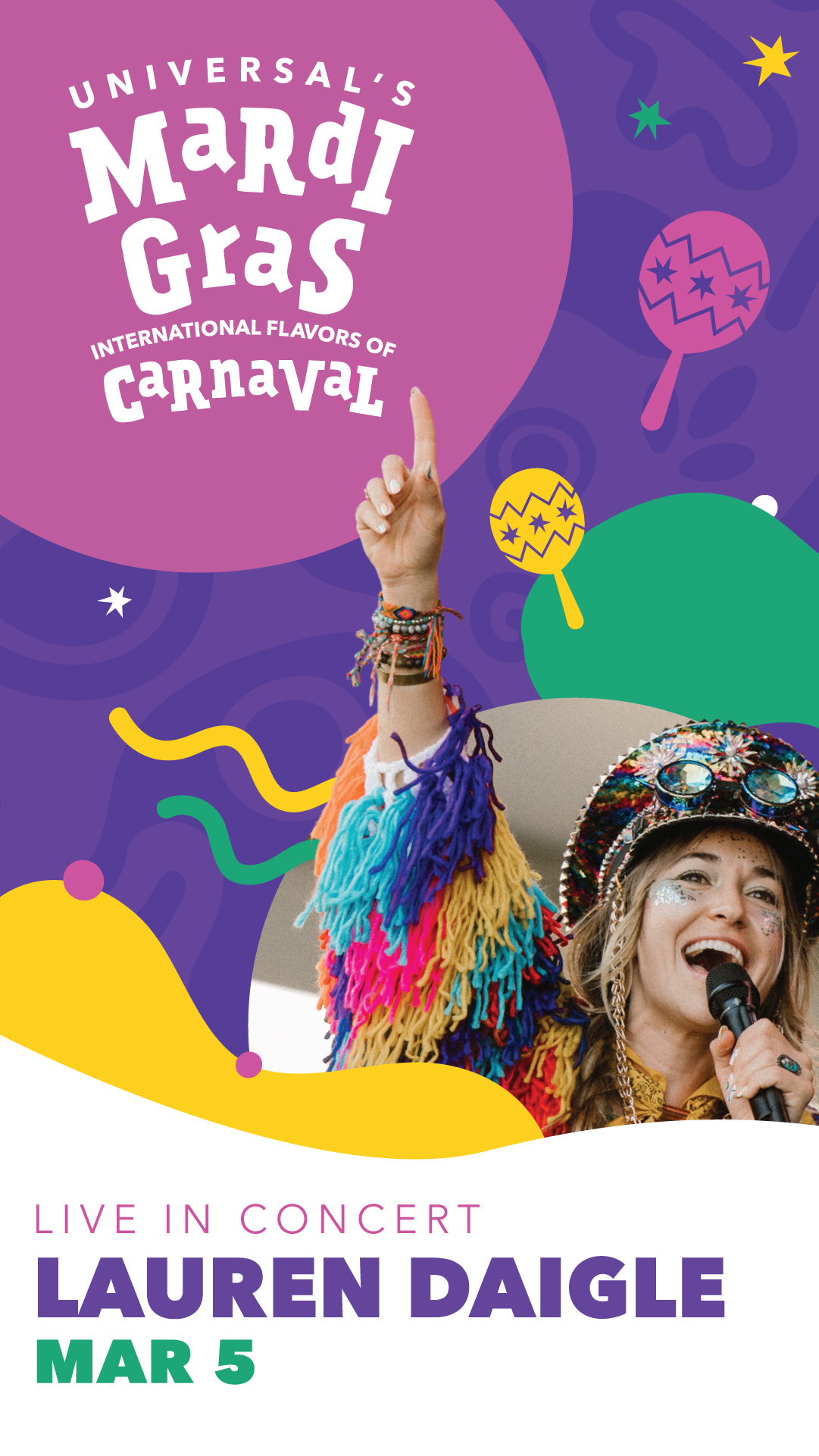 Digital Out-of-Home
Universal Mardi Gras

︎ Agency: Paintbox Labs
︎ Roll: Art Director / Designer
︎ Category: Advertising
︎ Status: Completed

Work for Universal Studios.

Chicago Mercantile Exchange

︎ Agency: VSA Partners
︎ Type: Design
︎ Medium: Digital and Print
︎ Status: Completed

CME Group is the world's leading derivaties marketplace.

"CME Group (www.cmegroup.com) is where the world comes to manage risk." They offer a wide range of global benchmark products across all major asset classes which includes futures and options based on interest rates, equity indexes, foreign exchange, energy, agricultural commodities, metals, weather and real estate.

This exploration was for a redesign of CME's online and print design identity. Created during my time working with VSA Partners. All work concepted, drafted and executed by myself.



awhap


︎ Type: Branding
︎ Medium: Digital
︎ Status: Completed

awhap is an Air Conditioning, Water Heating, Heating and Plumbing company offering services in the San Francisco Bay Area, Great Los Angeles Area, and the San Diego & Inland Empire.

Affordable Water Heaters and Plumbing Inc. has been providing same day hot water heater replacement and repair, 24 hours a day / 7 days a week since 1995.
Roun


︎ Type: Concept
︎ Medium: Digital
︎ Status: Processing

Roun is a working concept, intending to be a creative agency and production house. The origin of the name:

Reconstruction: Proto-West Germanic/rūnu
*rūnu f
A
rune
is a
letter
in a set of related
alphabets
known as
runic alphabets
native to the
Germanic peoples
. Runes were used to write various
Germanic languages
(with some exceptions) before they adopted the
Latin alphabet
, and for specialised purposes thereafter.
In addition to representing a sound value (a
phoneme
), runes can be used to represent the concepts after which they are named (
ideographs
).
The earliest secure runic inscriptions date from around A.D. 150, with a potentially earlier inscription dating to A.D. 50 and Roman senator Tacitus's potential description of rune use from around A.D. 98. The
Svingerud Runestone
dates from between A.D. 1 to 250.
Runes were generally replaced by the
Latin alphabet
as the cultures that had used runes underwent
Christianisation
, by approximately A.D. 700 in central Europe and 1100 in
northern Europe
. However, the use of runes persisted for specialized purposes beyond this period.
Concrete Facade

︎ Type: Concept
︎ Medium: Digital / Studio
︎ Status: On-Hold

Spatial Experience & Visual Atelier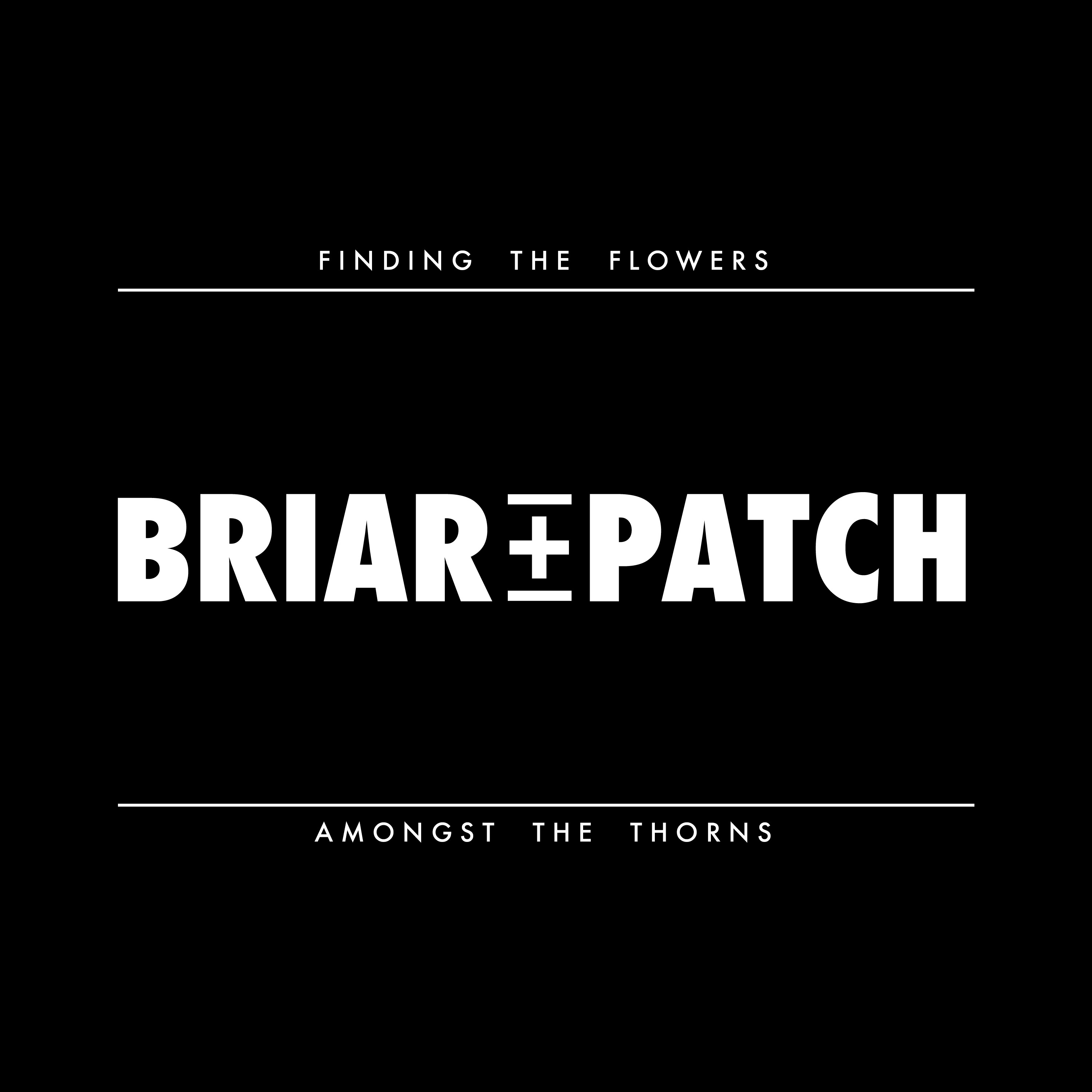 Random

︎ Type: Designs
︎ Medium: Digital
︎ Status: On-going

Random designs and explorations.

WIP