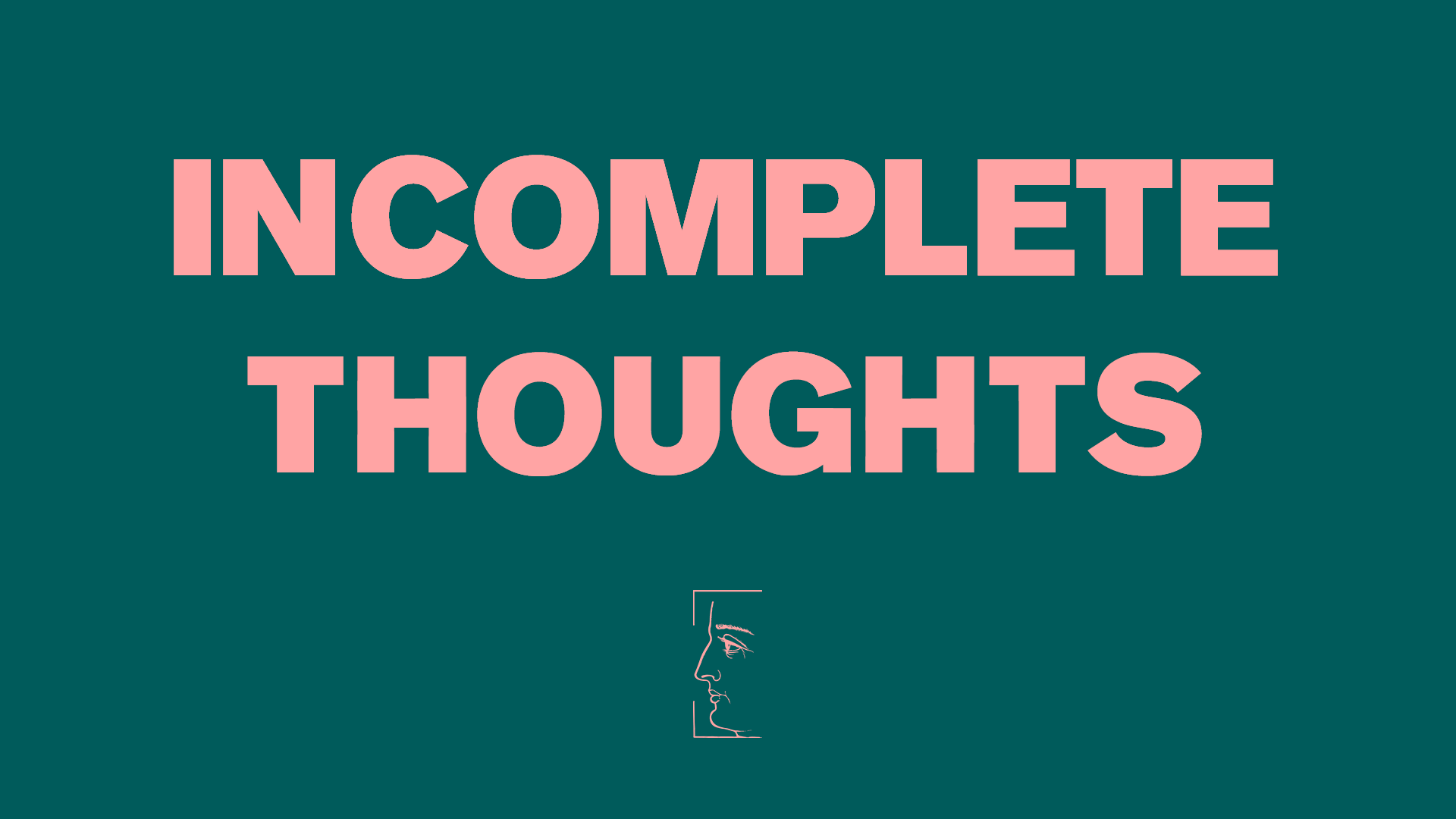 Incomplete Thoughts


︎ Type: Project
︎ Period: 2023
︎ Medium: Digital
︎ Status: On-going

Conversations about the nature of intelligence, consciousness, love, and power.

Something About April II

︎ Personal Design
︎ Type: Packaging
︎ Period: 2018
︎ Medium: Digital
︎ Status: Completed
This is my design of Adrian Younge's album,
Something about April II
. This is easily one of my favorite musical projects. I consider it a masterpiece. My breath has been stolen countless times, my heart emotionally trapped, and my tear ducts have let loose.
Something about April II
can be described as a score to a film that was never made. The album tells a story about an interracial couple in the '70s whom deal with the scrutiny and pressures that result from their relationship. As compared to the first of the series, Something about April, this album speaks of the emotional turmoil the couple has when they attempt to escape their torment, please others, and date other people.
Now to accompany my love for Adrian's
April
series, I decided to do a redesign from my perspective. This includes a vinyl record and a booklet. The photographs used for this project are my own, taken from my series entitled "
Coping
." The designs are in effort to showcase my interpretation and emotional connection to Adrian's work.
awhap


︎ Type: Branding
︎ Period: 2021
︎ Medium: Digital
︎ Status: Completed

awhap is an Air Conditioning, Water Heating, Heating and Plumbing company offering services in the San Francisco Bay Area, Great Los Angeles Area, and the San Diego & Inland Empire.

Affordable Water Heaters and Plumbing Inc. has been providing same day hot water heater replacement and repair, 24 hours a day / 7 days a week since 1995.
Bacchus


︎ Type: Product
︎ Period: 2018
︎ Medium: Digital Presentation
︎ Status: On-Hold

Instead of designing another typical bottle, I wanted to take un unorthodox approach. I searched deep into my brain and attempted to recall all the times I've seen people carrying liquid. One method was the wineskin. This simple tool, now to be considered disgusting, was commonplace. Wineskins have been around for thousands of years and for good reason. They were functional a product of the "use the whole animal" mindset. Of course, this was just the way of life to survive.

Today, there aren't many options for purchasing wineskins aka bota bags. Most that do exist can't survive a fall on the trail or a good stuffing into a backpack. So, I decided to design a bota bag that fits my needs. Though, I consider it a dynamic hydration reservoir.

Take a look at the product presentation.
Chicago Mercantile Exchange

︎ Agency: VSA Partners
︎ Type: Design
︎ Period: 2020
︎ Medium: Digital and Print
︎ Status: Completed

CME Group is the world's leading derivaties marketplace.

"CME Group (www.cmegroup.com) is where the world comes to manage risk." They offer a wide range of global benchmark products across all major asset classes which includes futures and options based on interest rates, equity indexes, foreign exchange, energy, agricultural commodities, metals, weather and real estate.

This exploration was for a redesign of CME's online and print design identity. Created during my time working with VSA Partners. All work concepted, drafted and executed by myself.
Arca
︎ Type: Concept︎ Period: 2019︎ Medium: Digital︎ Status: On-HoldArca
is a mixed media project representing a fictional virtual reality theme park. Located in Berlin, Germany, Arca offers a unique experience that can't be found anywhere else – at least for now.
Patrons register to be part of the Arca community. In return, they get to be part of an experience much larger than a building just offering virtual reality environments. Each patron can apply to receive a digitally-linked physical key that becomes their I.D. in the Arca framework.
With I.D. on persons, these people may enter the building to begin their true immersion. This new world is constantly evolving and will develop as the patrons interact and the developers continue to develop.
Each patron can have a unique experience as well as a shared one. To be continued...